Intelligent Supply Chain Management
Intelligent SCM is a progressive and innovative company that creates seamless transportation solutions for companies involved in global trade. At ISCM, we offer total supply-chain control, focusing on end-to-end solutions and final-mile delivery. Utilizing a unique approach and world-class experts, ISCM partners with companies looking for speedy, efficient, and affordable supply-chain management.
ISCM has invested in integrated solutions for global transportation, taking efficiency and intelligence to the next level. We offer aircraft-on-ground (AOG) support as well as high-visibility software, giving customers real-time updates on their moves.
At ISCM, we believe that our service is only as good as our last satisfied customer. As a result of this mindset, we diligently plan every aspect of our moves to ensure we are prepared to handle every eventuality.
ISCM is committed to adding value to every stage of the transportation process and delivering perfect outcomes for our clients.
---
Regina March, Chief Financial Officer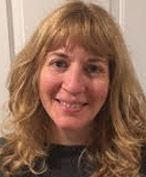 Regina is a CPA with over 20 years of diverse experience in the freight forwarding and logistics industries as controller and CFO.
Regina has a proven track record in implementing effective systems, strategies and processes to improve organizational performance for the benefit of AWA's customers.
Regina and her financial team work closely with AWA's customers and vendors to ensure that both payables and receivables are handled in an efficient and accurate manner.
---